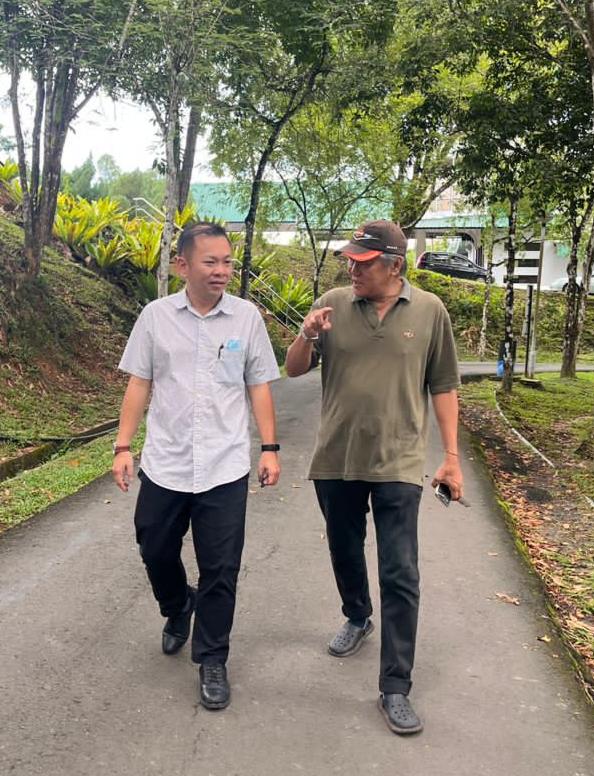 By Kota Kinabalu MP Chan Foong Hin
KOTA KINABALU: Kota Kinabalu City Hall (DBKK) should hold a townhall session as soon as possible with the residents of Kota Kinabalu to explain their rationale in closing down the Tun Fuad Stephens Park in Bukit Padang entirely for the period from 10 December 2022 till 18 September 2024 for almost 2 years for a RM20 million upgrade as announced by Assistant Minister to the Chief Minister Datuk Abidin Madingkir.
The Tun Fuad Stephens Park upgrading proposal was made during Barisan Nasional rule prior to 2018, but the approval, funding and appointment of contractor was only made recently by the Federal Government. There were also no objections by the Sabah Government, either by Warisan or GRS.
Whilst I certainly welcome the redevelopment of this public park to Botanical Garden, Kota Kinabalu City Hall (DBKK) should hold a townhall session to explain the entire project details to the public. The public have every right to know how the federal allocation of RM20 million is being spent. There are also concerns of the environmental impact following the project execution. These are genuine concerns of everyone.
I share the same appall and dismay by local residents too, as to the need for a full closure of the popular public park with a jogging track and lake for almost two (2) years.
Local residents have questioned why couldn't there be a partial closure by stage of work instead of closing down the whole park entirely during the whole two year period? The area to be upgraded is 44.13 acres, and this is around four times the total land size of Tshung Tsin Secondary School of 9.26 acres in Jalan Damai. Surely there is no need for the entire 44.13 acres of land to be closed entirely for the whole 2 years period.
The restaurants and the hawkers will be allowed to continue their business as usual during this two-year period. However, with jogging and all other leisure activities being prohibited in the area, then basically it defeats the purpose of allowing such commercial activities as there will be no one around.
DBKK should come forward to explain. DBKK and the contractor cannot expect the complaints to go away without giving any details. Perhaps the contractor can explain to the public whether upgrades to all parts of the park will be carried out simultaneously, that there may be a safety hazard with the ongoing construction, there will be noise or air pollution which makes the entire place not suitable for jogging, etc.
The question to be answered is whether there is a need for a total shut down. Tun Fuad Stephens Park is the most popular park for exercising, jogging, hiking, or other leisure activities suitable for all age groups in Kota Kinabalu.