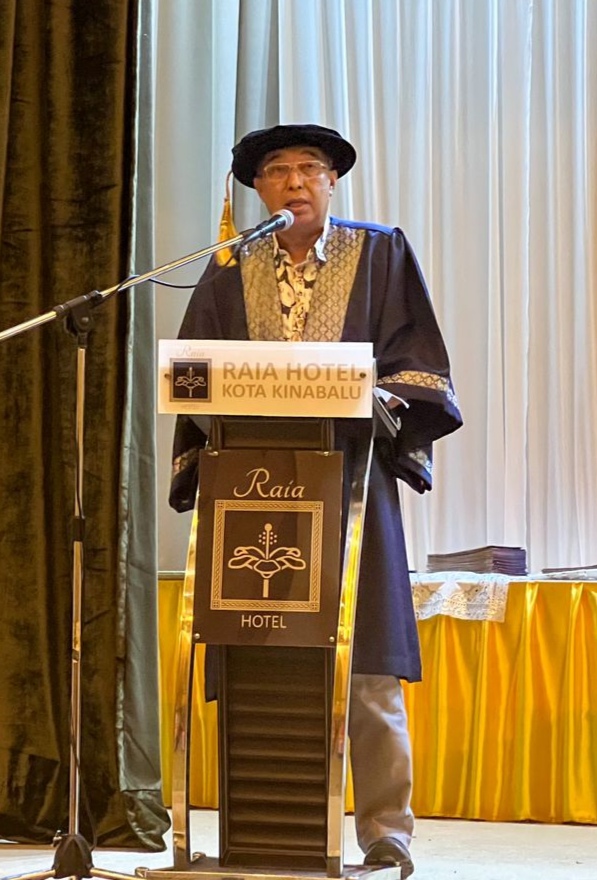 KOTA KINABALU: Students, especially Sijil Tinggi Perselolahan Malaysia (STPM) school leavers should make a wise decision on their course of choice and be brave to explore digital- related fields of study in public or private institutions of higher learning.
In making the call, Usukan State Assemblyman Datuk Seri Dr Salleh Said Keruak said career planning was necessary as many students had the tendency of making decisions without fully understanding the full extent of what the course behold, particularly at a time when the country was still struggling to cope with the Covid-19 Pandemic.
"It is understood that many students are now in limbo because of the uncertain future – especially to choose a course that will promise jobs in the era of the Covid-19 Pandemic.
"For this reason, I urge students to explore or consider taking up digital related courses such as Digital Marketing," he said.
The former Sabah Chief Minister said this when gracing the STPM Convocation Ceremony 2020 as a guest of honour for SMK Arshad here today.
Also present were SMK Arshad Principal Yakup Nasip and SMK Arshad president of the parent–teacher association
Puan Hasrina Wati Datuk Golkhan.
According to Salleh, most companies in the country are really in need of graduates who possess digital skills.
He said one of the main causes of graduates' failure to find employment was the choice of field of study which was not in-demand for job markets as well as "too many graduates in the job market".
Therefore, Salleh said choosing a course or career of choice is something that all students need to pay attention before furthering their studies.
He also emphasised the need to master modern knowledge such as science and technology, thus increasing the country's competitiveness at the global level.
Recognising the importance of mastering these knowledge at the school level, Salleh said the students were among those who were highly expected to achieve excellence in the field.